In Human Design, I'm a 5/2 Self Motivated Hero.
About me
I write, I paint, I design. I'm a visionary and an activist. I spend my free time looking at astrology charts or meditating with oracles, my favourites are tarot and runes, which I have been using for 30 years.
I don't paint closed series, or print giclées, or show in comercial galleries because: fuck capitalism. I have two main on-going themes in my work: 1.) the embodiment of consciousness in a human form and all that it entails, and 2.) the global environmental crisis and how we deal with it (or not). Sometimes those two themes get blended together, but I have picked out the most clear examples of both themes to showcase here.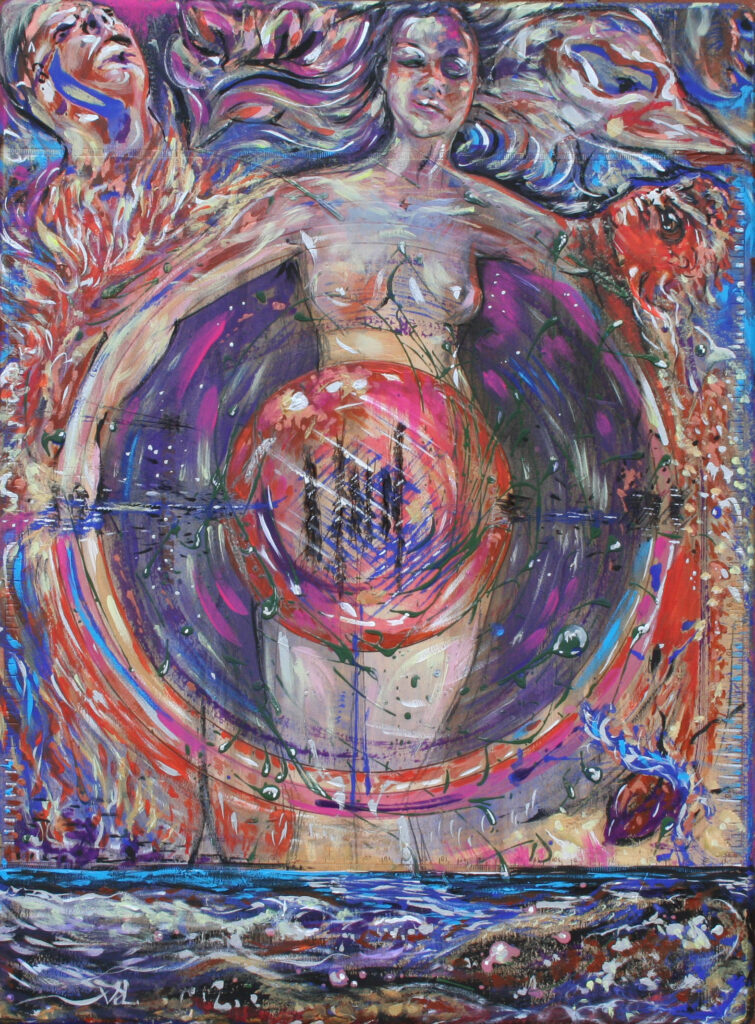 I lived in New Orleans for 13 years, before and after hurricane Katrina, and completed over 200 paintings while living there… as well as worked as a scenic painter, designer, muralist and was featured in two documentaries about the New Orleans art scene.
My concern for the environment dates back to my high school years in Miami Florida, when reading «Ishmael» by Daniel Quinn (shout-out to Mr. Gilham D.A.S.H.'s amazing biology teacher who founded the school's environmental club and read from this very book in class out-loud.) Back then, we were concerned about Florida's dying coral reefs, the ongoing encroachment of developers on the Everglades and we used to speculate about the future's dire situation which we(humanity) needed to prevent (which we haven't, and it's all happening in one of those «I told you so» ways that can only make one cringe).
The Environmental Works (2000-present)